No matter where you are...
Coaching is done using Zoom, FACETIME, or SKYPE from anywhere within the United States or internationally.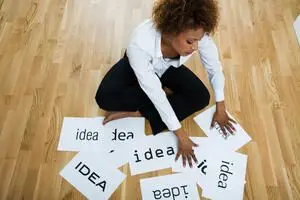 Please indicate the nature of your inquiry: Are you looking for individual coaching, group coaching or interested in taking the parenting class? Is your inquiry for yourself, spouse or your college-aged child? Are you a professional with ADHD? Let us know a little about your situation so that we can provide you with the most targeted reply.
Your inquiry will be sent directly to ADHD Coach Jill Linkoff. Jill personally responds to email inquiries within 48 hours, so please check your email spam folder if you do not see our reply
Confidentiality & Privacy Policy
What we discuss will be held in confidence and not shared with others. However, our discussions are not privileged for legal purposes. The privilege of confidentiality that exists for the clergy, therapists and attorneys is not granted to coaching professionals. That said, life coaching is a confidential process, and your personal information will always be protected.
Payment Policy
Payment is expected at the time of service. Clients must put a credit card (VISA or MasterCard) on file for late cancellations. We recognize that cancellations are inevitable! Clients may cancel 24 hours prior to service without charge. Late cancellations are subject to the full amount of the scheduled service.
We are committed to your privacy. Do not include confidential or private information regarding your health condition in this form or any other form found on this website. This form is for general questions or messages to the coach.