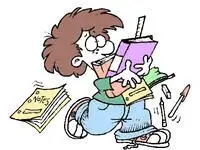 COMING Summer 2022: PARENT TRAINING CLASS
Calm and Connected: Parent The Child You Have© Created by Cindy Goldrich, Ed.M., ACAC, PTS Coaching
7-Session Parent Coaching Workshop Series
Led by Certified ADHD Parent Coach, Jill Linkoff, ACAC, PCC
Is there too much conflict and chaos?
Are you tired of the frustration?
Need some help setting boundaries and motivating your child?
Wondering about how medication impacts ADHD?
The constant stress, confusion and effort involved in parenting a child who has ADHD/ Executive Function challenges can place enormous strain on any family. While there is a range of support available for children who struggle, parents often struggle themselves to know what to do to best help. Our goal is to provide parents with the education, tips, tools, strategies, and support you need to reduce the stress and help you children thrive.
Next Sessions Begin Fall 2022

Location: ZOOM
Two Choices Available:
SESSION ONE ONLY:

In Session 1 you will gain a deep understanding of the Social and Emotional impact that ADHD and Executive Function challenges have on learning, motivation, behavior, and the whole family system. You will gain insights to immediately shift the dynamics that have created so much stress and chaos.

$60 First Session Only


During Sessions 2-7 you will learn the specific tools and strategies to bring about lasting, systemic change parenting a child with ADHD and Executive Function challenges!

Jill will cover Communication, Collaboration, Connection, Staying Calm, Consequences, Choices, and more. What makes following directions and consistency so challenging.
• Why concepts like organization and time management seem to be learned, but not followed.
• How using rewards and punishments often create more problems than they solve.
• Why attention and discipline alone are not enough to improve performance and compliance.


You may register for Session 1 only (you may add the remaining 6 Sessions afterward)
OR
You may register for the Full 7-Session series.
Continue with the remaining 6 sessions, final payment due upon the beginning of Session 2
OR
FULL 7-SESSION WORKSHOP: Parenting Kids with ADHD
Tips, Tools, Strategies & Support

7 Session Series: $495 /2 Payments $250

Session 1 - How do ADHD & Executive Function Impact Learning and Behavior
Session 2 – Creating Calm and Connection
Session 3 – Improving Communication
Session 4 – Encouraging Collaboration
Session 5 – Achieve Clarity & Consistency
Session 6 – Effective Consequences
Session 7 – Making Better Choices

OVER 14 HOURS OF PARENT GROUP COACHING

Sessions include weekly emailed PDF class material
What parents are saying............
"I participated in a class lead by Robyn Parks and Jill Linkoff to better learn strategies for assisting my ADHD son. The class was fantastic thanks to clear explanations and thoughtful examples to highlight her instruction. I thought I knew a fair amount about ADHD given that my son is 18 and a senior in high school, but I learned so much more usable information about ADHD and Executive Functioning through this course than I had from books alone. The highlight of the class for me was the instruction on using key guiding thoughts to influence your parenting decisions and behavior, especially the instruction on collaborative problem solving. I feel I am now better equipped to have calm, problem solving discussions with my son instead of arguments. The skills I learned in this course can greatly benefit parents and their young, adolescent, or adult children. Robyn is a highly effective communicator which added so much to the class and enabled participants to openly share experiences with each other. I am grateful to her for all that I learned in the course of a few weeks. Take the course; you will not be disappointed!"
- Leslie Meek - Parent of a teenage son
"Calm and Connected is a course that every parent of a child with ADHD needs. The wisdom conveyed through the handouts and discussion is simple yet powerful. Each session features new tools that can be applied immediately. Parents and children will experience a calmer and happier home as the principles are practiced. Give yourself and your family this gift."
- Parent of a teenage girl
"As a Dad, taking the course was instrumental in not only learning how to better parent a child with ADHD, but also gaining skills that applied to our entire household. Robyn and Jill were excellent instructors, at both presenting material and eliciting real-life examples from the participants that served as work exercises for everyone to practice these skills."
- Dad of a son with ADHD
"The Calm and Connected parent course was excellent. Sometimes as parents we can feel alone in this work to help our ADHD children, but there are so many on this journey. The class offered a step by step guide to first enhance understanding of ADHD and the challenges our children face with compassion. Tools and strategies were given to build stronger relationship and communication with our children or teens. Then, we worked with our children toward collaborative goal setting and plans that were revisited for revision. The parent guidance accompanied by respect for the child's voice in the process is the balance my husband and I are always striving to do with our 13 year old son. The work of giving our kids roots and wings is our important challenge and this class was a great help. A heartfelt thanks to both Robyn and Jill for providing a supportive climate of sharing, guiding thoughts to maintain our focus, and so many practical suggestions along the way."
- A former educator and parent of a 13 year old son with ADHD
Fill out the form below to set up a time to talk or Send me note.
We are committed to your privacy. Do not include confidential or private information regarding your health condition in this form or any other form found on this website. This form is for general questions or messages to the practitioner.