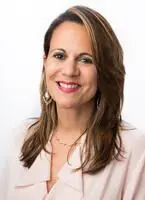 Jill Linkoff combines ICF (International Coach Federation) core competencies, and 23-years work experience from corporate 500 training to create a professional, supportive, non-judgmental coaching environment. Whether ADHD Coach Jill is working one-on-one with a client, working with a group, or running her Women's Empowerment Support Group, each session is strategically designed for her client's to produce successful, sustainable results.


With an unquestioned commitment to coaching excellence, Jill's goal is to create a researched-based professional, supportive, non-judgmental coaching environment and relationship strategically designed for the client to produce successful, sustainable results and meet desired goals
If you want to be in a created space that will allow you to see clearly for who you are and be clear what your life's potential holds for you, book your consultation today.

Education: BA Communications;
University of Maryland College Park, College Park, MD


Volunteer Facilitator;
CHADD ADHD Parent Support Group 2013 - 2018. Sponsored by CHADD
Greater Baltimore and SHEMESH


LIFE COACHING CREDENTIALS


CAREER DEVELOPMENT/CERTIFICATES OF COMPLETION

Positive Intelligence Master Program
Positive Intelligence Coaching Program
Fast Track Foundation Coaching Training Program
JST Coaching and Training, "Coaching Teens and College Students with ADHD" and "Coaching Children with ADHD"
Certified CHADD Parent To Parent Training
PTS Coaching, "Parent Coach Academy"
Mindfulness and ADHD, Elizabeth Ahmann, ScD, RN, PCC
Mentor Coach," Intensive Individual Coaching Skills Master Class
Positive Psychology Training by Fast Track Academy
Career Services Specialty Training
Laser Coaching, "Intensive "Master Core Competencies"
PROFESSIONAL ORGANIZATIONS


ACO (ADHD Coaches Organization)-Board Member: Volunteer Committee Chair
CHADD (Children and Adults with ADHD)
LDA (Learning Disabilities Association)
APSARD (The American Professional Society of ADHD and Related Disorders)
IAAC (International Association For ADHD Coaching) Secretary of Board